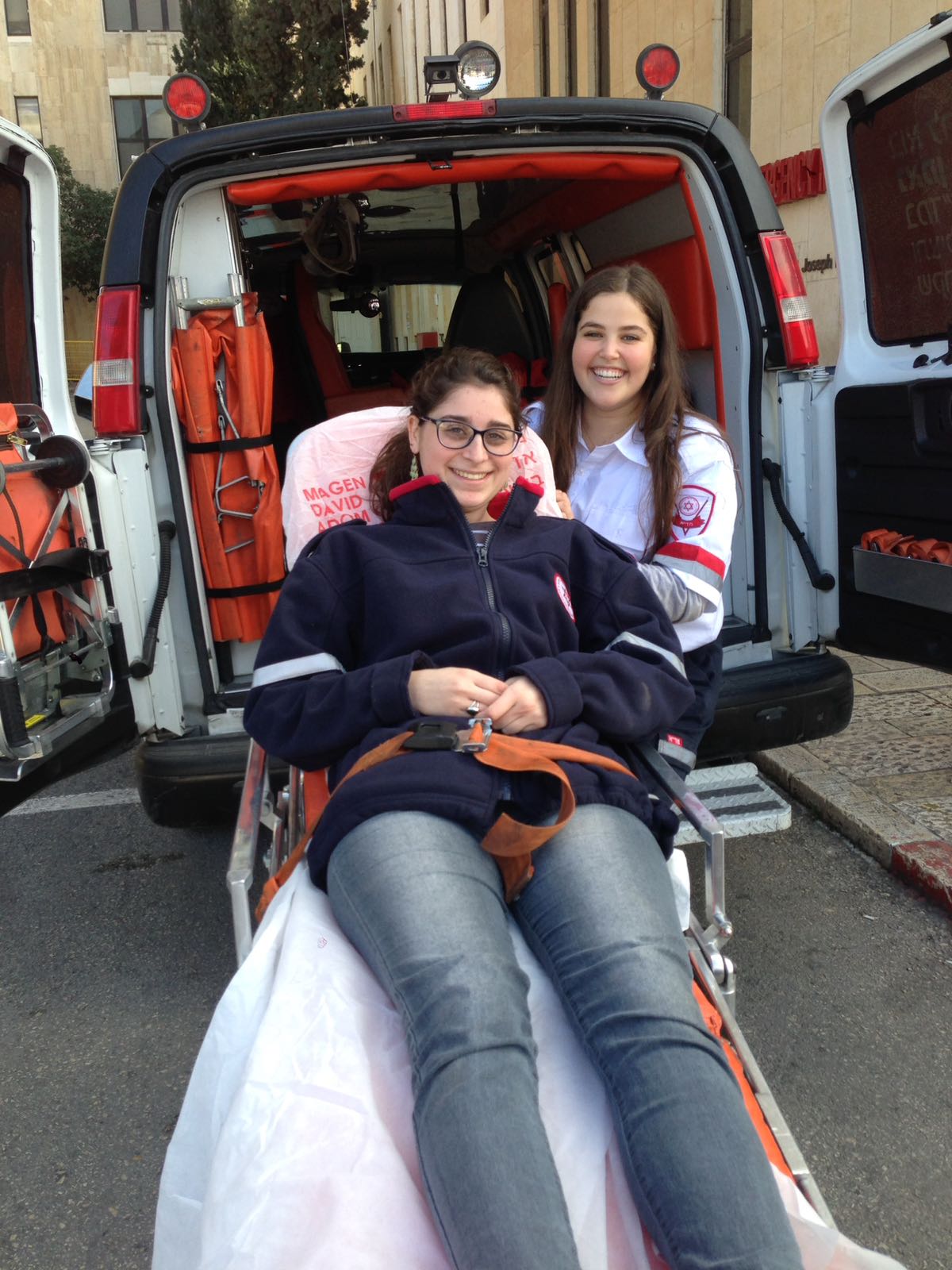 One of our volunteers, Tyla Chapman shares her story about her experience:
"I have just passed the halfway mark and wow has it been a journey! I have seen and learnt so many valuable things.
I have experienced the advance ambulance and helped administrate a CPR. I have assisted with a patient suffering with a psychosis; a schizophrenic patient. Together we sang songs together the whole way in and out of the hospital.
I have entered scenes accompanied and escorted by lots of security, soldiers and police. I have been treating many different types of people, religious Jews, Arabs, babies, tourist and so on. I have made friendships that will hopefully last a lifetime and have formed close bonds with the MDA team.
I even got taken to a soccer game and got to sit on the field next to the players!
I feel extremely confident and comfortable in what I am doing now and I am happy to teach those who are newer then me. However I still struggle with the language barrier. I look forward to seeing how the crazy adventures of my last few weeks turn out."