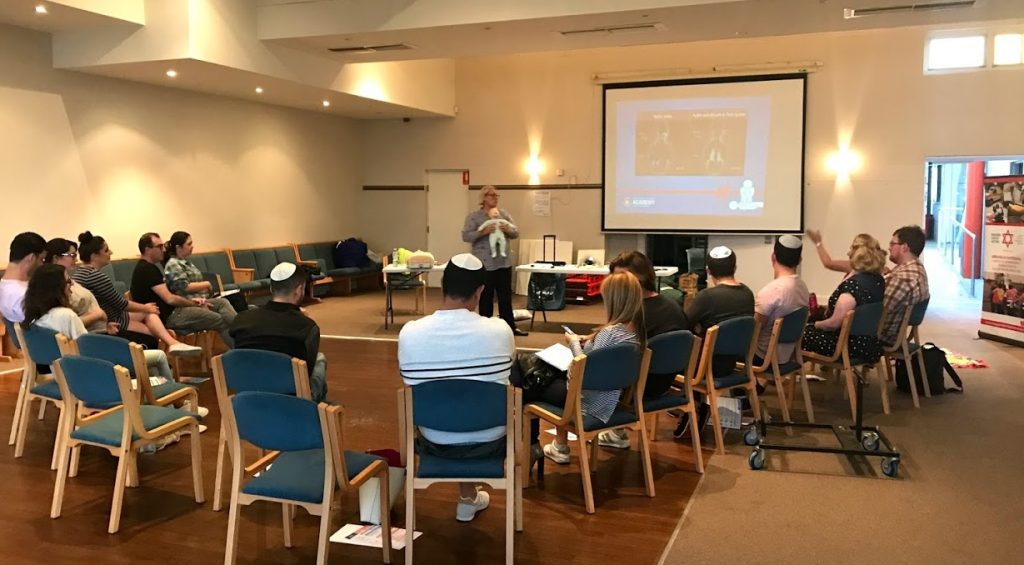 First Aid is invaluable in helping to save lives, the core of Magen David Adom's DNA
Magen David Adom's mission is to save lives and one of our initiatives is giving back to our local community by introducing a range of First Aid courses and kits.
The courses are nationally accredited and are suitable for individuals or corporates seeking certification. Typical courses include first aid essentials, CPR, First Aid in education and care settings and more.
More informal, or unaccredited courses are aimed at group sessions for mums and bubs, babysitters and grandparents.
Membership course – FREE of charge as part of your 2022 MDA Membership. The course is two-to-three-hours, unaccredited and based on First Aid awareness. The course is provided in a group session and will be run twice a year in May and November.
AusFMDA First Aid Kits are designed to comply with Australian Workplace legislation and standards and are available to purchase either online or by calling the office.