Please note membership is not tax-deductible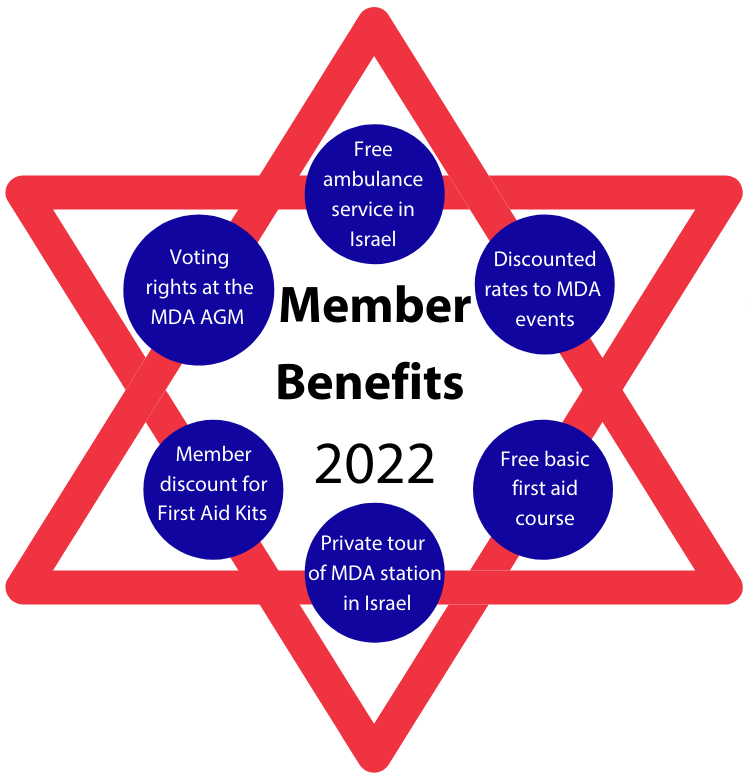 Membership provides the 30,000 Magen David Adom emergency teams, paramedics, medics and volunteers with valuable equipment and infrastructure to enable them to perform their roles. They provide front line support for all Israelis, regardless of who they are. Whether responding to serious accidents, trauma incidents, terror attacks or delivering babies, they bring the miracle of life, even when it means risking their own. 
This ideal of saving lives, no matter what the situation, or how life threatening the task may be, makes us all very proud to be connected to this organisation.
Renew or become a member today and give a Chanukah Gift to be part of the next lifesaving miracle.
Together, we can make Magen David Adom even stronger, and your loyalty and commitment will help save lives in Israel.