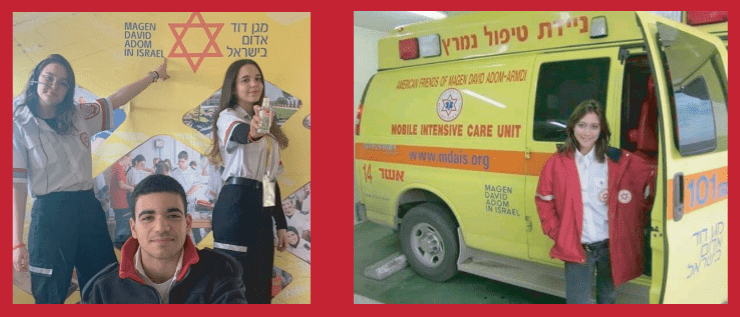 Why Become an MDA Volunteer?
MDA offers an exciting life changing program for young people who want to make a
difference and save lives. Magen David Adom does not discriminate based on religion,
background or ethnicity, and only focuses on saving lives. The Overseas Volunteer Program
allows young people to be part of MDA's mission to save lives and make a real contribution to
the people of Israel and their community at home.
What are the Benefits of the Program?
• On completion of the program, participants receive certification as 'Certified First
Responders' from one of the world's leading emergency response organisations
• Participants are exposed to Israeli culture whilst learning critical lifesaving skills that
can be brought back to MDA in Sydney to assist the community
• The program includes social and educational activities, such as tours and seminars
For all enquiries relating to the volunteer program contact us on (02) 9358 2521 or events@magendavidadom.org.au to receive your brochure and to attend an information session.
The Magen David Adom Israel Volunteer Program runs throughout the year.
Program dates (subject to change)