On June 24, 2021, a 12-storey beachfront condominium in the Miami suburb of Surfside, Florida, partially collapsed killing 98 people and injuring many more.
Doctors, EMTs and paramedics from the South Florida Hatzalah, many of whom volunteer with the Magen David Adom International Unit, were among the first at the scene to provide lifesaving medical care, alongside rescue organisations.
Uriel Goldberg, MDA International Relations & Diplomacy Manager and an MDA paramedic, immediately travelled from Israel to Miami to assist the rescue teams. He said,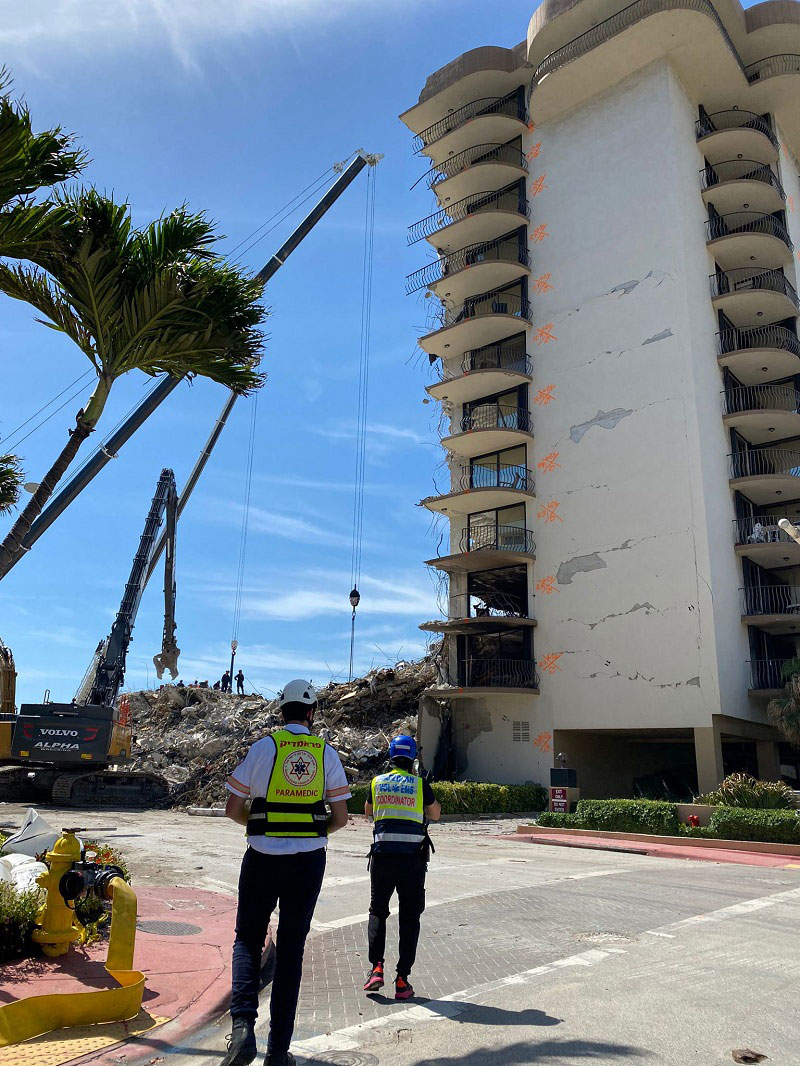 "I went to Miami to help in any way possible, during the crisis. The rescue in the area was very complex, half a building collapsed and the other half looked like it could collapse at any moment. It was difficult to reach the trapped people and the rescue teams were making every effort to save as many lives as possible. The teams worked frantically around the clock, while being careful under complex and dangerous conditions."
The MDA International Unit was established in 2007, and currently has hundreds of doctors, paramedics and medics from countries around the world, who came to Israel and trained in Magen David Adom. Their training covered a range of emergencies including earthquake scenarios, treatment at a destruction site, war and more, the rationale being that if a major emergency were to occur they would be prepared to come to Israel to assist MDA teams.