Magen David Adom was honoured to have a visit by Ezra committee members, Barbara Cohen, Life President and Mimi Wise, Treasurer to present a cheque to Tony Ziegler, President.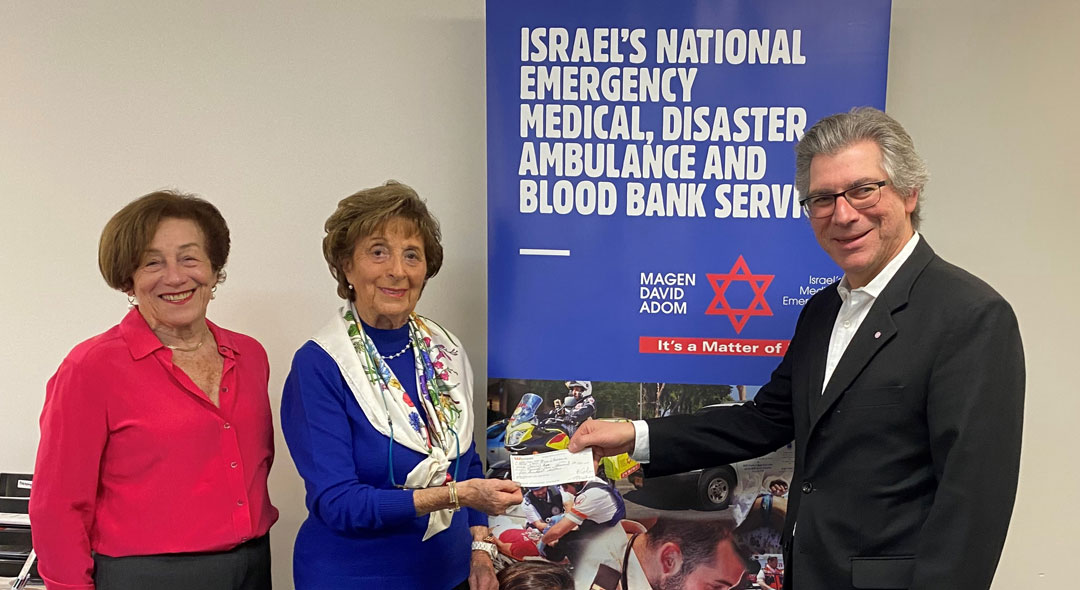 Barbara Cohen who was Life President of Sydney Auxiliary Ezra Association of Israel for 20 years and involved with the organisation for more than 60 years was very satisfied that the money going to the MDA Milk Bank would benefit mothers and babies in Israel, Ezra's goal. Its letterhead proudly displays the motto "Give …. that I may live" under the photo of a young baby.
Ezra, the organisation, was set up in Palestine in 1924 by Rose Slutzkin to aid mothers and babies when conditions were very difficult with widespread shortages of food, medicines and nursing facilities.
In 1929 Rose, who was born in Melbourne, established an Auxiliary Ezra Association in Australia and travelled between Palestine and Australia to raise funds.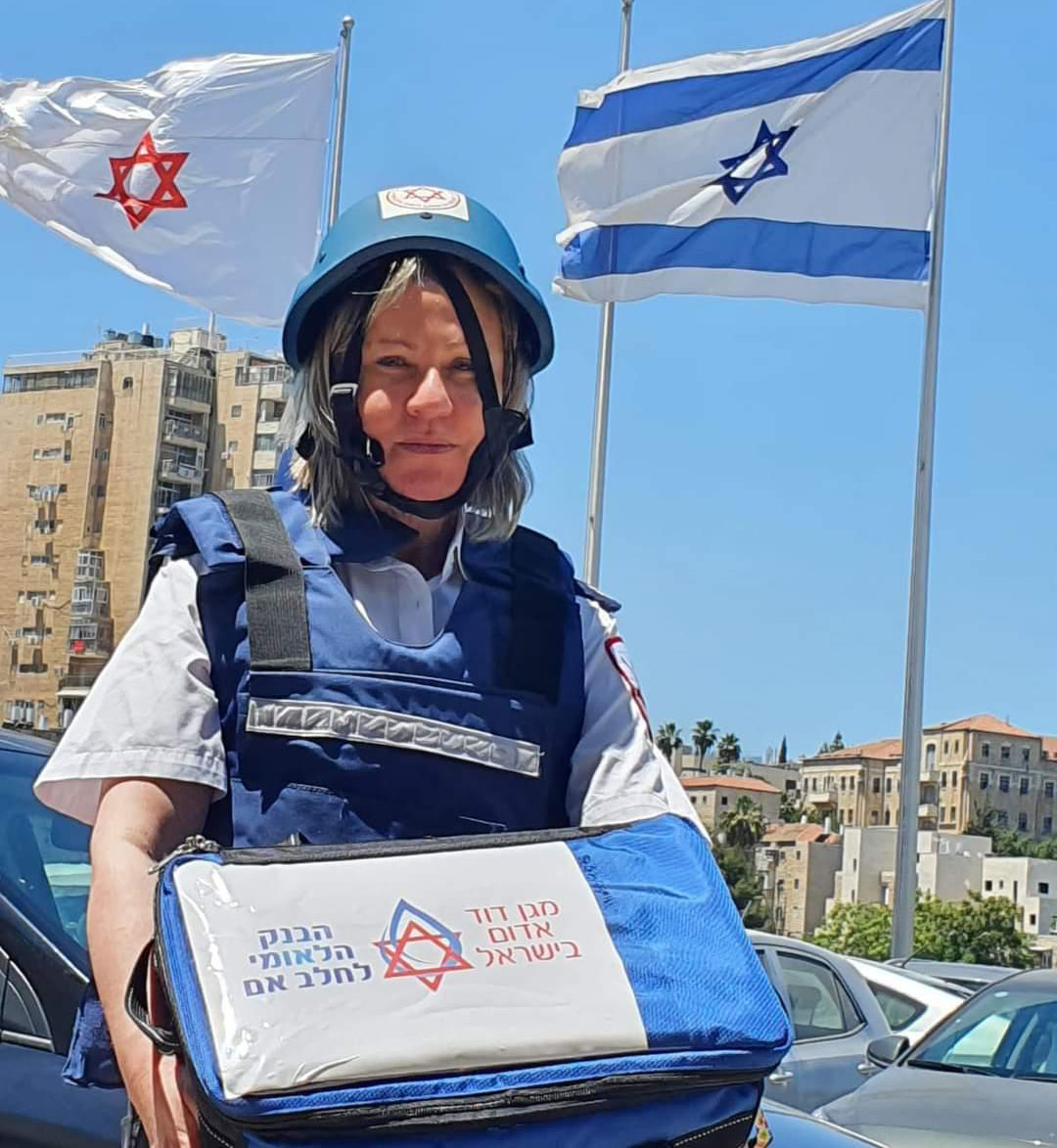 In 1939, her last visit to Australia, Rose brought her daughter Queenie, later Queenie Viva Davis, who remained in Sydney and took over the fundraising for Ezra assembling a group of staunch supporters, one of whom was Barbara Cohen.
Since then, Ezra in Sydney has raised millions of dollars for mothers and babies in Israel dispersing the money through Israeli hospitals and clinics supplying basics like food, clothing and home help, prams and cots.
However, in recent years, Barbara has been unable to attract younger people to take over the committee and due to ill health, the current office holders are unable to continue, so it was decided to fold up the Sydney Auxiliary Ezra Association and donate the accumulated monies to several hospitals in Israel and to Magen David Adom for the Mothers Milk Bank.
On receiving the cheque, Tony Ziegler said, "MDA is delighted to be able to continue the wonderful work these dedicated women of Ezra have done for so many years. The Mothers Milk Bank performs such a crucial role for these premature babies, it is their lifeline. In the recent war with Gaza, when rockets rained down on Israel, many mothers gave birth prematurely due to the stress. Mothers were released back to their homes away from their babies who were kept until they were strong enough to be reunited with their families. MDA's Milk Bank was critical in maintaining the distribution of human milk to hospitals, mostly in the south of the country but where needed. Without that the babies' survival rates would have been very poor."