Medic in serious condition after arriving to treat victims of attack near Kiryat Arba; Palestinian man also hurt; gunman rammed by a security official, shot dead by an off-duty soldier.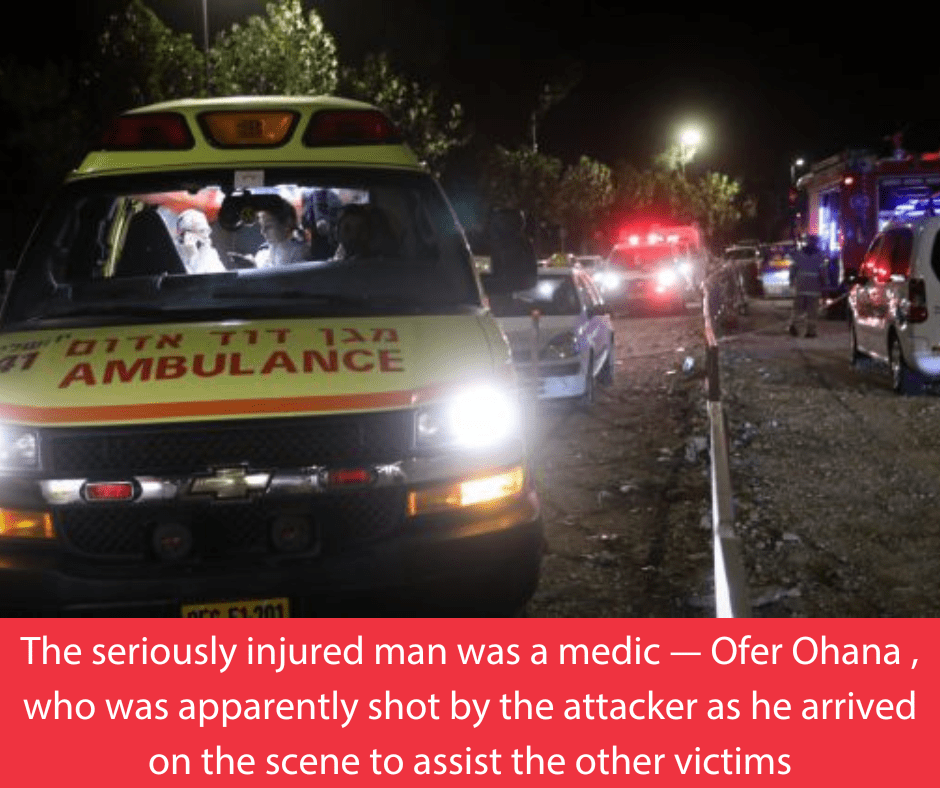 A Palestinian terrorist opened fire near the West Bank settlement of Kiryat Arba on Saturday night, killing an Israeli man and wounding four other people, one of them seriously, the military and medics said. The gunman was later rammed by a security official and shot dead by an off-duty soldier.
The initial shots were directed at a Jewish father and son who had been shopping at a convenience store owned by a Palestinian, between Kiryat Arba and Hebron.
The father, in his 50s, was critically injured and was later pronounced dead at Jerusalem's Hadassah Ein Kerem hospital. He was later named Ronen Hanania.
The seriously injured man was a medic — Ofer Ohana — who was apparently shot by the attacker as he arrived on the scene to assist the other victims, which included two Israelis — aged 19 and 49 — and a Palestinian bystander, all of whom suffered mild injuries.
The shooting occurred near the entrance to a Jewish settlement neighbourhood in Hebron, known as Giv'at HaAvot. The neighbourhood is located just west of the larger settlement of Kiryat Arba.