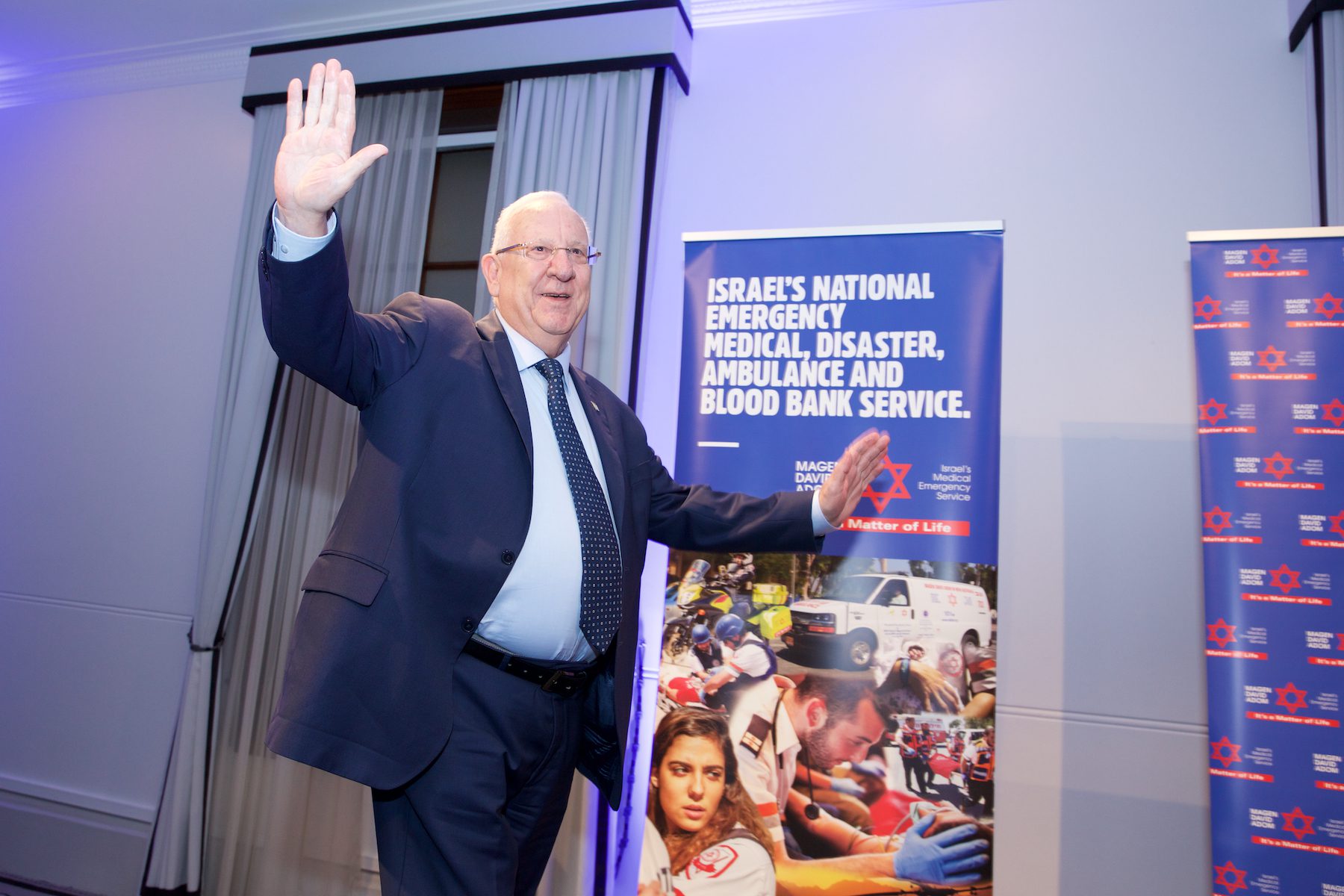 "As the 90th Anniversary of MDA's Establishment Approaches, MDA Continues as They have for Decades to Embody the Phrase 'He Who Saves One Life is as if He Saved an Entire World.'"
On Tuesday February 25th, during his visit to Australia the President of Israel Mr. Reuven (Ruvi) Rivlin partook in an event in his honor hosted by Australian Friends of Magen David Adom, Sydney.
In his speech to over 200 donors and supporters at the event, the President praised MDA saying "MDA is not only important, but does truly holy work which is provided to all citizens, tourists and even residents of other countries, some of which we do not have peace with, all in an effort to save lives."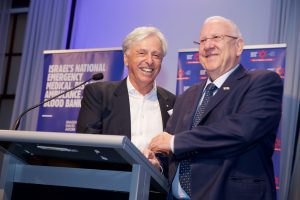 The President continued and praised the joint work of MDA's volunteers and employees across all sectors of Israeli society and demographics, stating that "our power is in our unity."
"We would not be able to do what we do without your support", he praised those in attendance "and therefore, I am here, to thank you as the President of Israel and a citizen of Israel. Every life saved or blood product donated is because of you. Thanks to you, MDA is able to provide extensive services throughout the country and make use of the most advanced technologies."
Mr. Rivlin concluded by saying "all Jews are responsible for one another".
[masterslider id="36″]