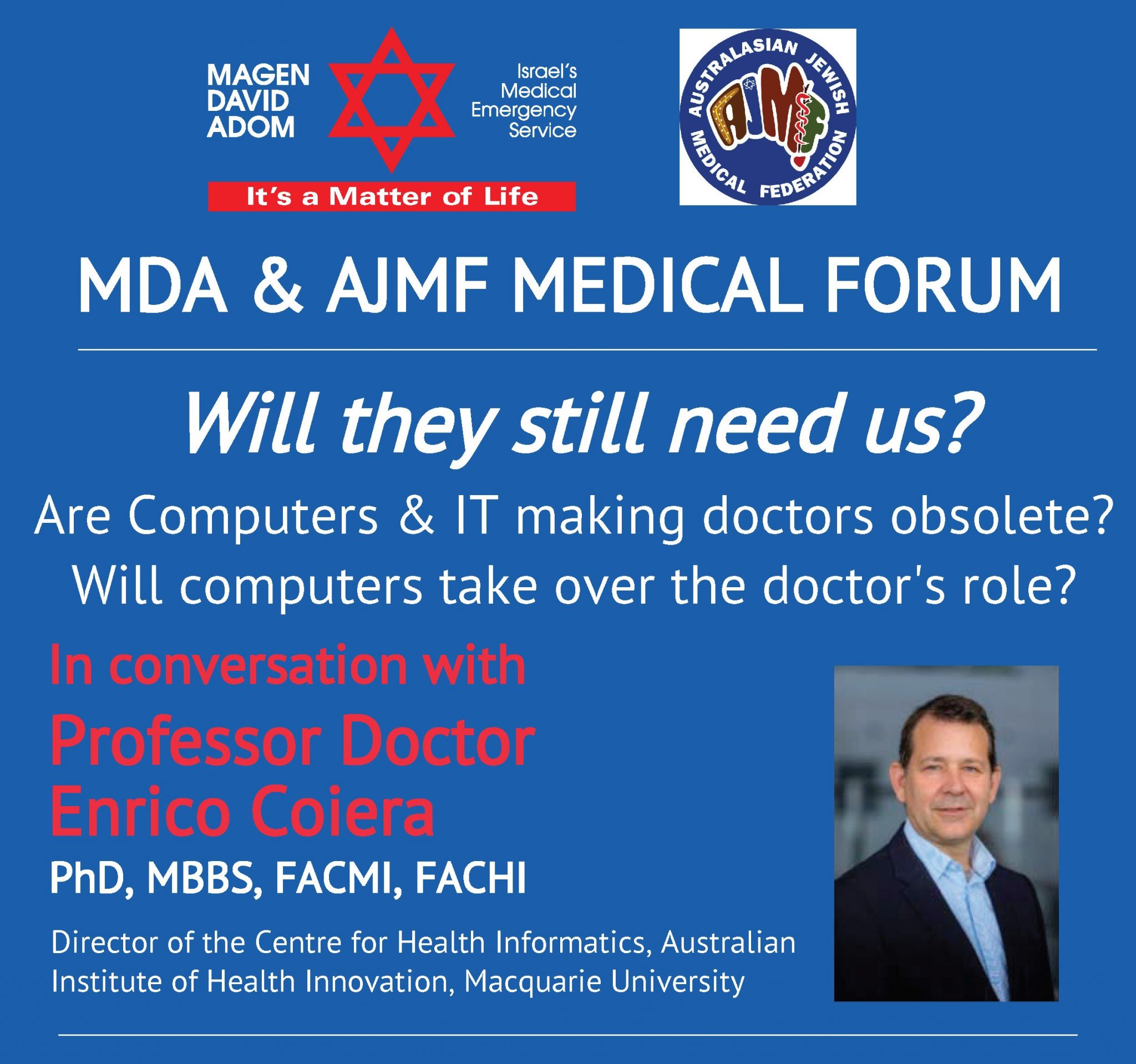 WILL THEY STILL NEED US? Will Artificial Intelligence (AI) take over the Doctor's role?
Thank you to all those attended the MDA & AJMF Medical Forum last week with Special Guest Speaker Enrico Coiera.
A packed house enjoyed a thoroughly thought provoking, stimulating and sometimes, controversial evening.
Stay tuned for Part 2 in our Medical Forum series.
[masterslider alias="ms-3-7-1-1-1″]