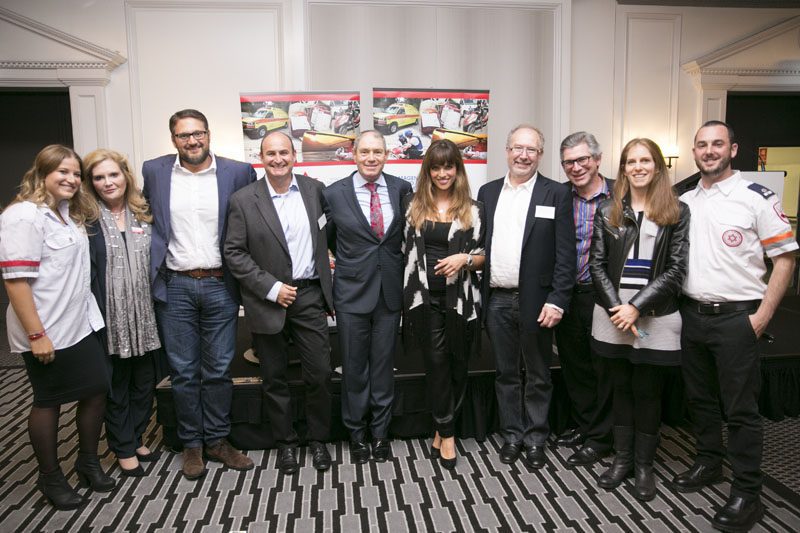 A capacity crowd joined together for NSW Friends of Magen David Adom main campaign on Sunday night 31st July at the InterContinental Hotel in Double Bay. Over 350 people were moved to tears, brought to their feet and most importantly, united in support of the incredible work done by Magen David Adom in Israel.
There was hardly a dry eye in the house when MDA Paramedic Aaron Adler spoke of the challenges of his job as a First Responder. Aaron, a lawyer, medical student and young father, operates the First Responder Medicycle donated to MDA by Moriah College and the NSW Community. Megan Bernitz, an ex-Masada student, was volunteering for MDA in Israel when she was caught up in the terrorist attack at Sarona Market in Tel Aviv. That experience was life-changing, and earned her a standing ovation on Sunday night. Guest Noa Tishby, an Israeli actor/producer with a successful Hollywood career, charmed and impressed with her account of her journey to becoming an ardent and effective voice for Israel.
All this contributed to a worthy and memorable night, which most importantly was successful in raising funds for more than a dozen First Responder Medicycles for Israel.