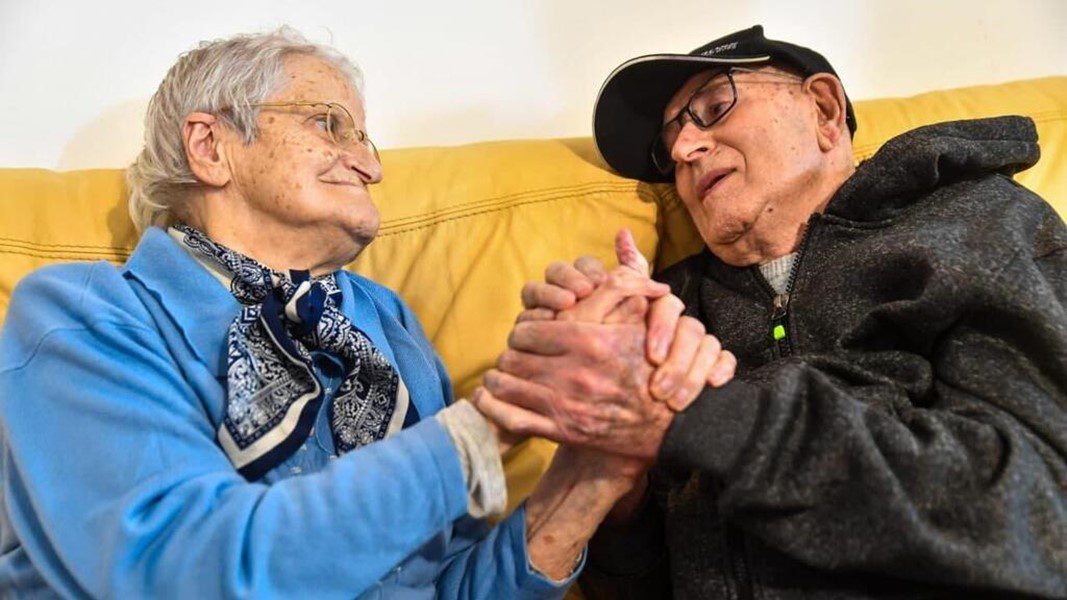 Israel Regev, 92, from Haifa, and his sister, Yeti Itzik, 96, from Kibbutz Nir Oz near the Gaza border, both Holocaust survivors, have not seen each other for more than 10 years. The siblings maintained regular telephone contact, but because of their medical conditions and distance, they have not been able to hug or see each other face-to-face.
Ongoing rocket barrages from Gaza and the Covid-19 pandemic further impeded their chances to meet. On Thursday, thanks to MDA's Wish Ambulance, they finally embraced and held hands.
"This meeting will stay with me until my last day," said Israel, a founder of a village in the Jezreel Valley, who served in the first Golani battalion.
Israel's fervent wish was to see his sister again. Given his complex medical condition, transport by ambulance was the only option. His daughter, Ricky Greenberg, came to Magen David Adom for help. "To see our father and aunt holding hands in such a one-time encounter, left no dry eye," said Ricky.
MDA's Wish Ambulance fulfills requests from people with serious or terminal illnesses and mobility loss. Each wish is carefully planned and coordinated with a patient's doctor. The accompanying team is provided with specific training for the patient's condition. In addition to all the necessary medical equipment and medications, a camera is mounted on the roof of the ambulance, allowing the passenger to view the drive on a screen. The service is provided free of charge.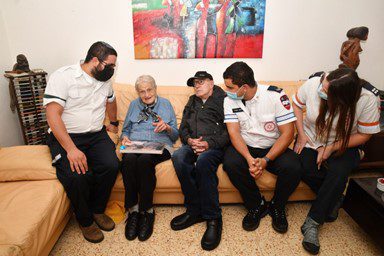 This ambulance was staffed by MDA paramedic Ella Shafir and EMTs Roy Sikul and Rotem Sudhu. "We had the great privilege to make the exciting encounter happen," said Ella. "The smiles of the family members and the tears of joy of everyone present in the room are what gives us the strength to continue to fulfill wishes for those who need our help."
"The ambulance crew were like angels, who showered us with joy, love, and human compassion," said Ricky. "Thank you for doing a great kindness for two Holocaust survivors and builders of this country. We are grateful for people like you."