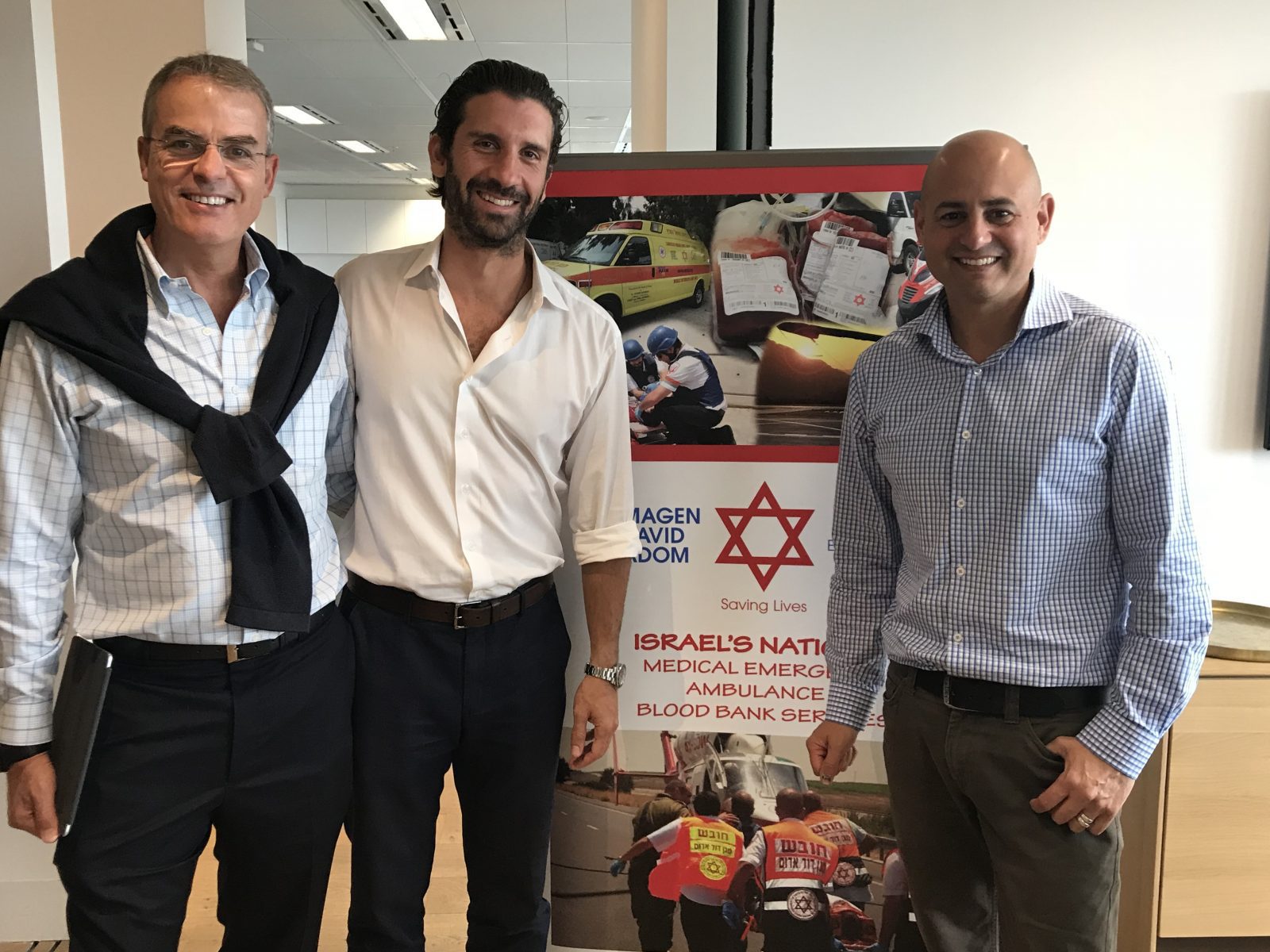 Australian Friends of Magen David Adom recently launched our exciting new MDA Medical Innovation Forum with and intimate boardroom breakfast, proudly sponsored by OurCrowd.
This function was the first of a series of events which will showcase the latest medical companies and innovations from Israel.
Thank you to all those who joined us and a special thank you to Dr Yossi Bahagon for sharing his unique insights in to The Digital Health Landscape of the Future.
It was a pleasure to partner with Dan Bennett, Brad Joffe, Ali Rosenberg, Andy Kaye and the entire team at OurCrowd, who share our passion for medical innovation and its ability to help save more lives.
For more information on future MDA Medical Innovation Forums or to find out more about Magen David Adom's life-saving work in Israel please call the office on 9358 2521 or email doron@magendavidadom.org.au