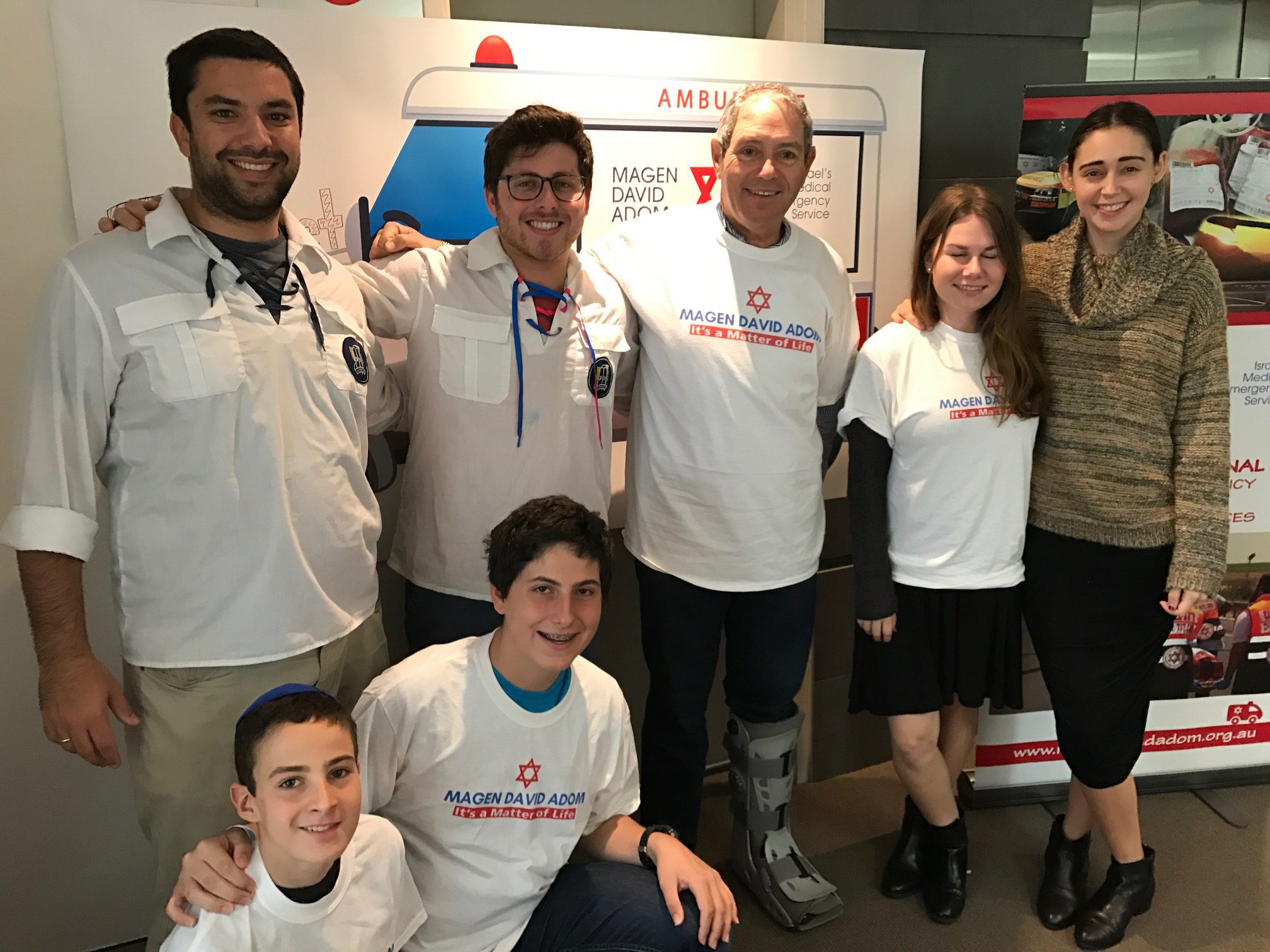 Volunteers from local schools and youth groups and long standing supporters generously gave their time on Sunday April 2, 2017 to man the phones for MDA's Red Sunday Telethon to raise money to fund a 4 x 4 life Support Ambulance for MDA Israel.
The request for these ambulances came recently from Israel because they can cover rough and treacherous terrain and extreme weather conditions.
With the help of tax deductible status, the focus was on maximising the benefit of every contribution to best meet Israel's needs in the quest to save precious lives.
The community responded generously to the calls and together with the Pesach Appeal we will soon purchase a new 4×4 ambulance for Israel.
We extend thanks to Tony and Carolyn Ziegler who made the Tee-Zed offices and phones available for the day and our faithful volunteers – we couldn't have done it without you.
[masterslider alias="ms-2-2″]