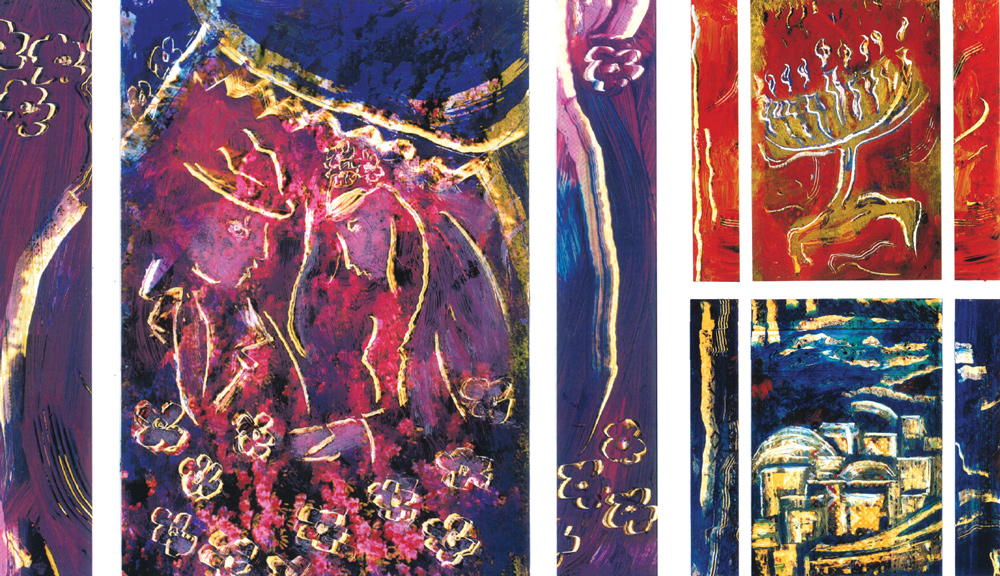 A beautiful new range of gift certificates will soon be available depicting original artworks by local artist, Derryn Tal who has generously donated some of her magnificent images to Magen David Adom. The images depict Jewish themes and milestones.
Derryn Tal is an Australian contemporary artist whose practice is based on alchemy and the exploration of the concept of change. As well as painting and photographic mixed media, her creativity spans sculpture, rug design and jewellery.
Derryn has exhibited in Sydney, Melbourne, New York & Italy and has won numerous awards for contemporary art.
The certificates will be available in hard copy or e-version, signifying that a donation has been made to Magen David Adom for lifesaving work. This is a wonderful way to honour family and friends celebrating a simcha or remembering a loved one. Donors can order certificates via
www.magendavidadom.org.au or phone the office on 9358 2571.
Proceeds of the MDA Simcha program provide medical equipment and supplies for the MDA heroes, the EMTs, paramedics and volunteers who save lives in Israel every single day. Everyone benefits.