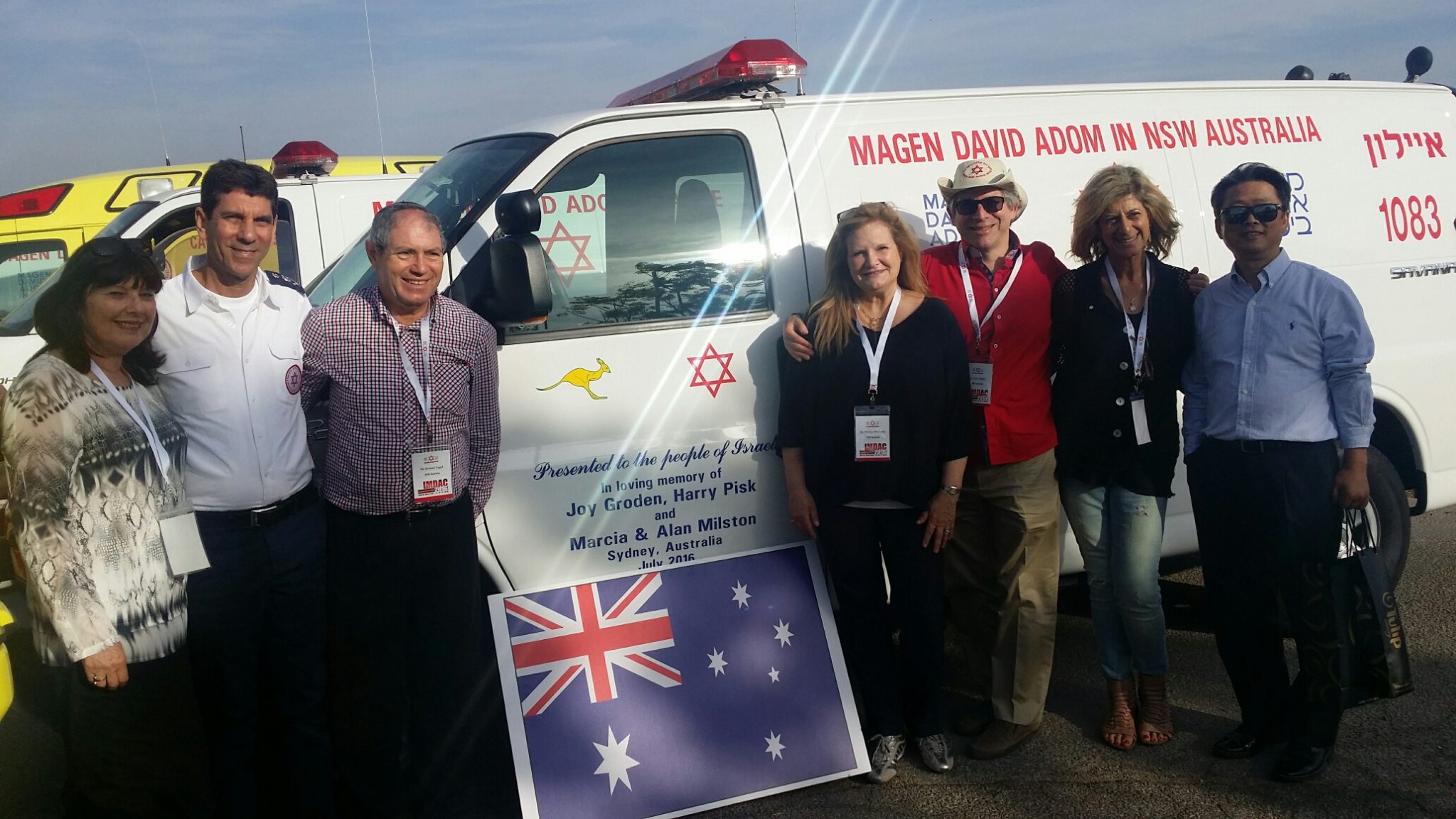 This November, MDA Israel celebrated the acquisition of 13 new ambulances and MICUs as well as 41 first responder motorbikes. Amongst these were an amazing 23 new first responder medicycles and one ambulance, donated entirely by the Friends of MDA of NSW at the idyllic Tulip Winery in Tivon, Israel.
The boutique, communal winery was established for those with "a great love of wine and a great love of people," and is aimed at enabling those with special needs to become valued members of a working community. The Tulip Winery allows and encourages a diverse group of people to develop their own individual skills to become worthy members of the workforce.
The day marked an incredibly special occasion for MDA, with Board members from countries including Belgium, France, Italy, Sweden, Netherlands, Mexico, Canada, USA, UK and Australia glowing with excitement as these crucial, life-saving vehicles were unveiled.
Tears of happiness flowed freely as members entered the winery with pride and exaltation. The gorgeous weather allowed the perfect backdrop, while guests were treated to tasty food and delicious local wine. However, the main event was of course to welcome the vehicles to MDA. It is no secret that MDA's incredible work relies heavily on donations from around the world, especially as each year many of the older ambulances and medicycles are retired from active service due to wear and tear of heavy use, and it was incredible to see the standout achievement that has come from dedicated Australians from NSW. The Australian attendees from NSW, on the day were permitted to actually sit on the medicycles, where they could take a close look at the scooters which will save countless lives in the coming months and years. Representing MDA in NSW were President Roland Nagel and his wife Margaret, Vice-President Tony Ziegler and his wife Carolyn, and Board member Melissa McCurdie.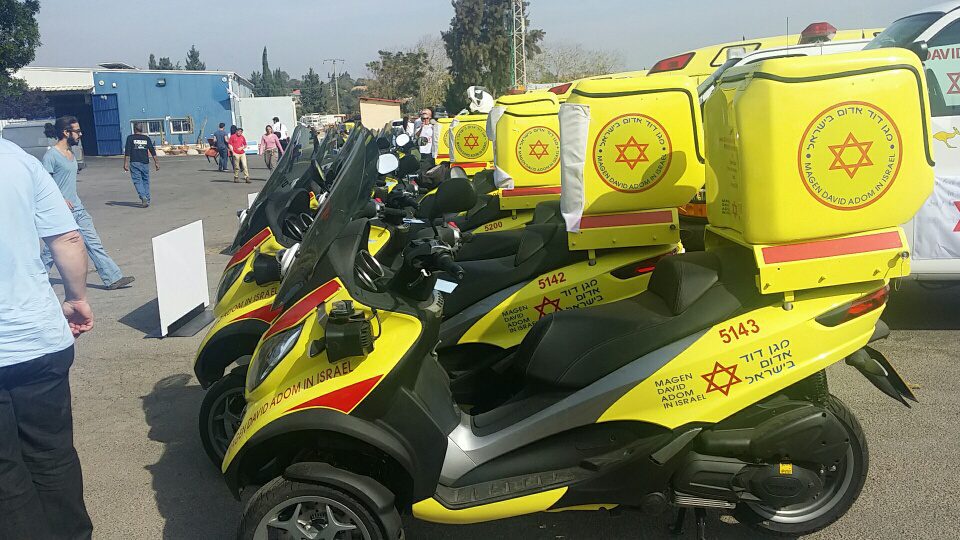 The Friends of MDA in NSW could not be prouder or more excited by the wonderful generosity demonstrated by its members. They have worked hard to raise the profile of this important cause, and to help in a way that will make immediate, real change is gratifying in more ways than one; to be able to physically witness the way that one's own dedication can directly lead to saving lives is an unbeatable feeling.
The NSW Board would like to thank all involved from donors and supporters to all Board members. The presentation in Tivon was a truly rewarding experience that we will never forget.