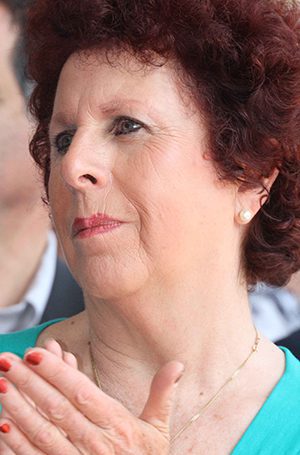 On Saturday, 3rd of September 2016, Magen David Adom was deeply saddened by the news of its dear friend, Josephine Orya's passing.
Josephine was the President of MDA WA and a tireless volunteer for Magen David Adom for over 25 years.
She will always be remembered for her passion for MDA and Israel which knew no boundaries, and the sparkle in her eye whenever she spoke of her activities for saving lives in Israel.
Alon Fridman, MDA's CFO attended the funeral in Perth on September 5th to pay MDA's last respects.
Magen David Adom in Israel sends its condolences to her family, friends and all of MDA's supporters in Australia in general and Perth in particular.
May her soul rest in peace.
תמונה
כיתוב מתחת לתמונה:
Josephine Orya Z"L
Forever in our heart