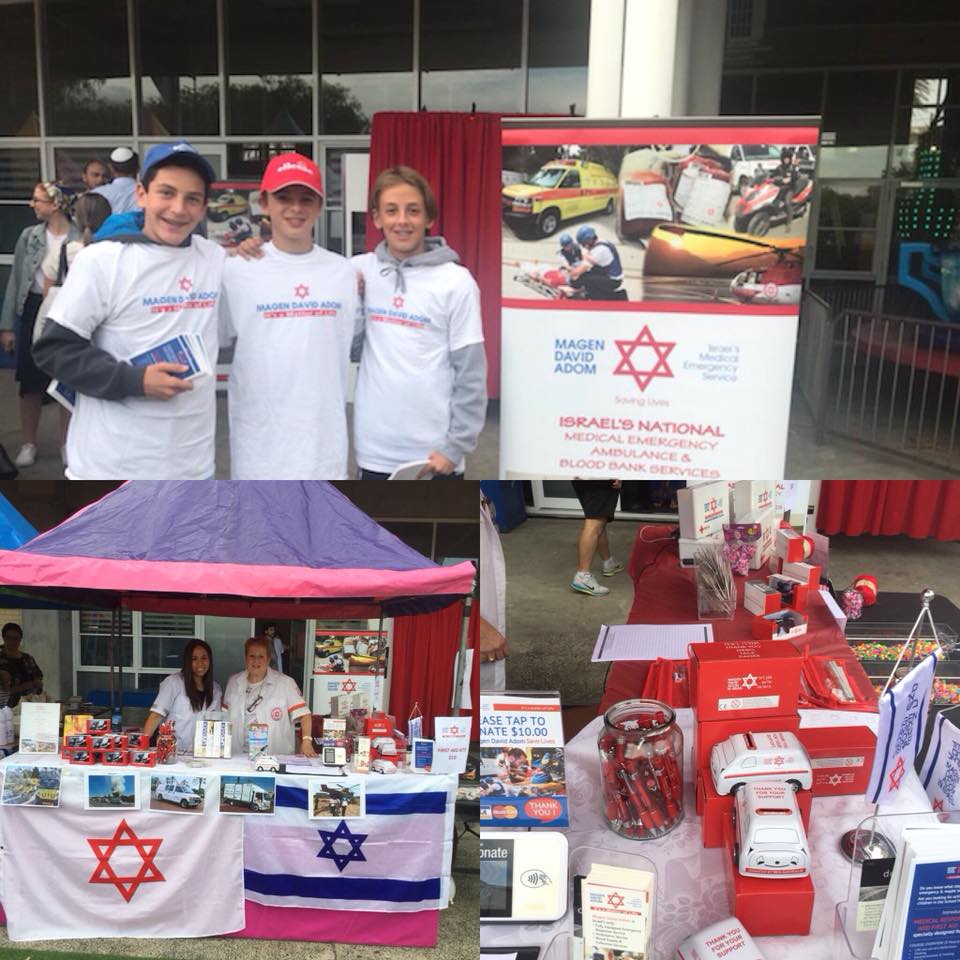 Magen David Adom proudly joined our community in celebration of Yom Ha'Atzmaut 2018.
As the mood changed from solemn to celebratory, commemorating the soldiers who gave their lives protecting Israel to rejoicing in Israel's rebirth 70 years ago.
Magen David Adom has been serving Israel for 88 years, treating and saving the lives of IDF soldiers and the Israeli people, every one of those years.
MDA was there before her birth and at her side ever since, operating Israel's Emergency Services, National Blood Bank and International Humanitarian Medical Aid.
Thank you to everyone who visited our stand and to our wonderful volunteers who helped us raise funds on the day.
[masterslider alias="ms-2-1-1-1-1″]