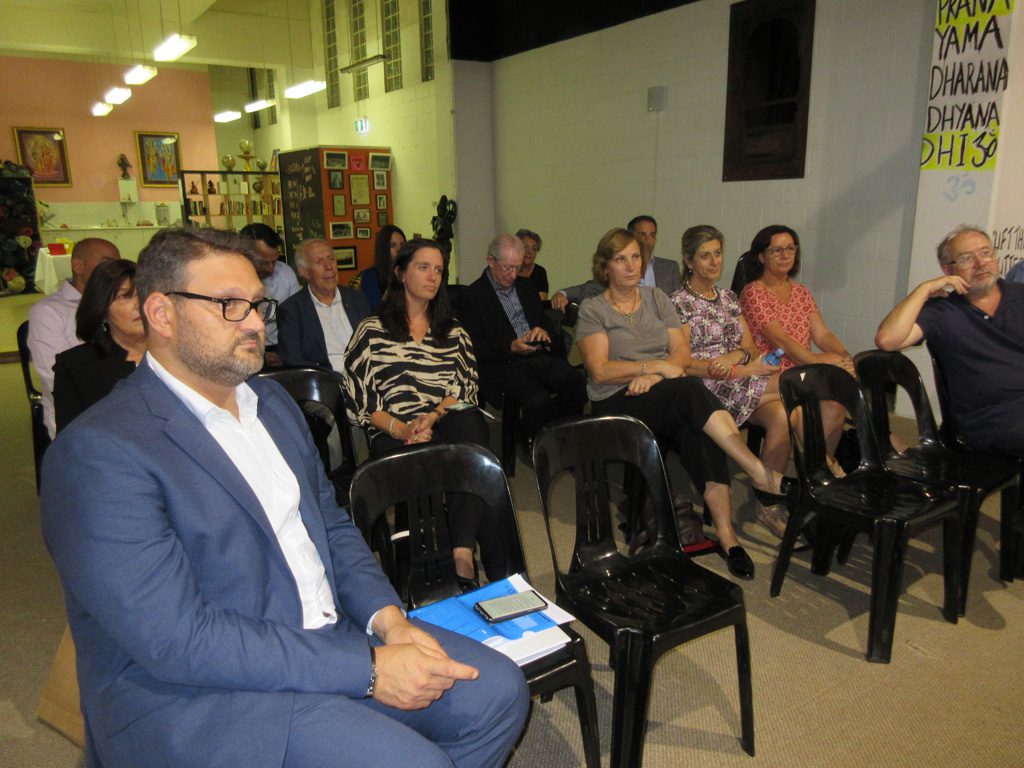 The Australian Friends of Magen David Adom Annual General Meeting was held on Wednesday March 28 at White City.
We once again thank Roland Nagel for his many years of dedication and commitment to Magen David Adom. He was instrumental in delivering unprecedented growth for MDA and his efforts will ensure that many more lives will be saved in Israel.
We were also honoured to host Dr Asher Moser, Deputy Director Blood Services with MDA Israel. Dr Moser's professional career began in Pediatrics at Hadassah Medical Center in Jerusalem, after which he completed a fellowship in Pediatric Hematology and Oncology at the National Institute of Health, Bethesda in Maryland, USA.
In addition to his senior role coordinating the MDA National Blood Services, Dr Moser is also heading up Israel's first national Mother's Milk Bank of Israel.
The MDA Mother's Milk Bank will allow nursing women to donate excess milk to babies whose mothers are not available or able to nurse. The Bank will be established in the MDA Jerusalem station, and the facility's operation will be funded mostly by MDA.
Establishing the National Mother's Milk Bank will significantly enhance the resources required to treat premature babies and other newborns. Its primary goal is to increase the chances of survival and health of premature babies and newborns in Israel.
Dr Moser is on a brief private visit to Sydney.
[masterslider alias="ms-2-1-1-1″]