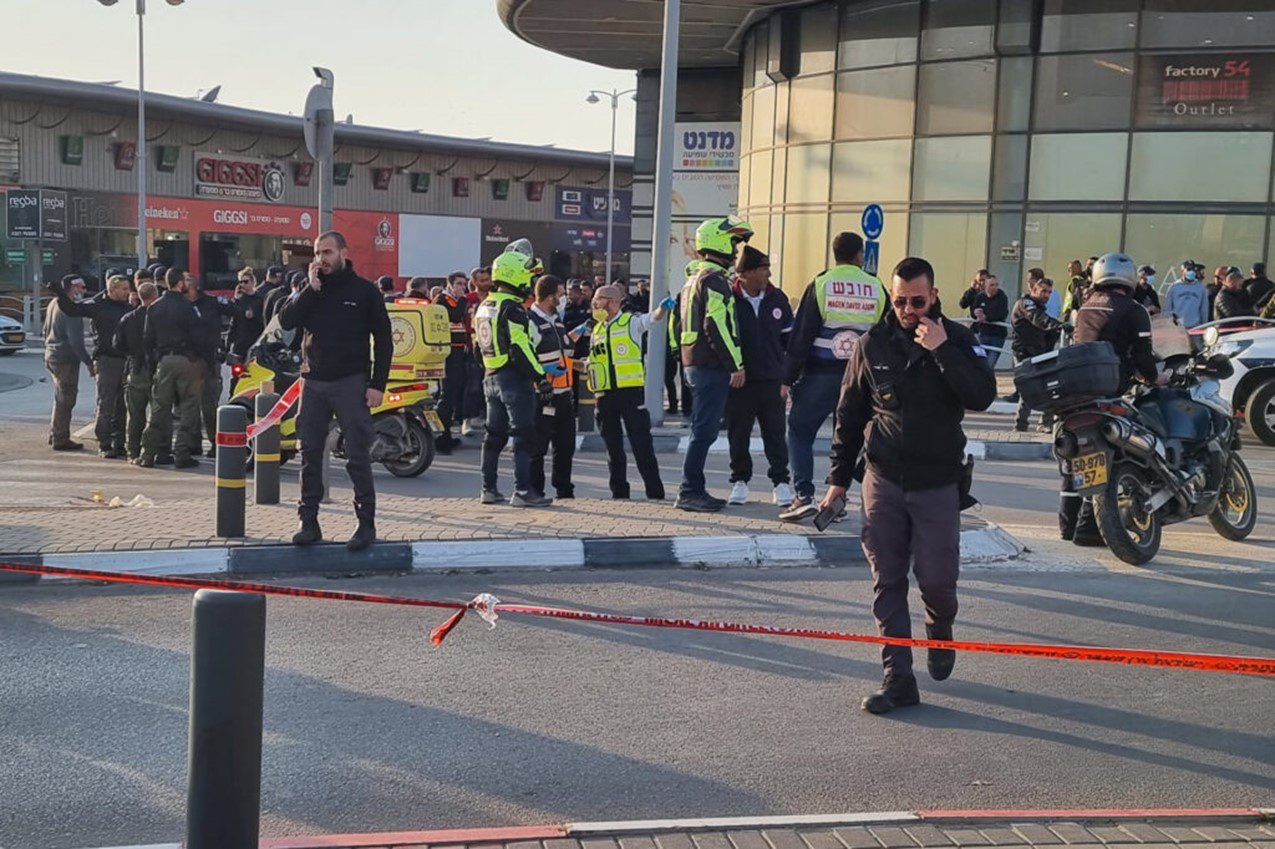 out to be terrorist acts by the same perpetrator. An Arab Israeli from Hura, a southern Bedouin town, repeatedly stabbed a woman at a gas station, ran over a cyclist with his car, and stabbed four people at a shopping center.
The stabbings were particularly brutal. Throats were slashed and in at least one case the victim was disemboweled.
MDA first responders on motorcycles and Mobile Intensive Care Unit ambulances rushed to the various scenes. For Paramedic Yisrael Ozen, the shopping center attack took a tragically personal turn.
"I was one of the first on the scene and I went to treat a victim who was unconscious. While treating her, I realized that she's my aunt, my mother's sister," said Ozen.
"She didn't have any vital signs and so I had to declare her dead. I was in shock, but I needed to keep going and treat my uncle, who was there too."
Screenshot of the terrorist being taken down from a video posted on Twitter by Emanuel Fabian.
MDA evacuated five critically wounded people to Soroka University Medical Center, but three of them died from their wounds, including the cyclist and two stabbing victims. The two surviving women are listed in moderate and stable condition.
The attacker was formerly imprisoned for Islamic State ties. He was shot dead by a civilian bus driver who tried to talk the terrorist down. But when the attacker lunged at him, he and another armed civilian had no choice but to shoot.