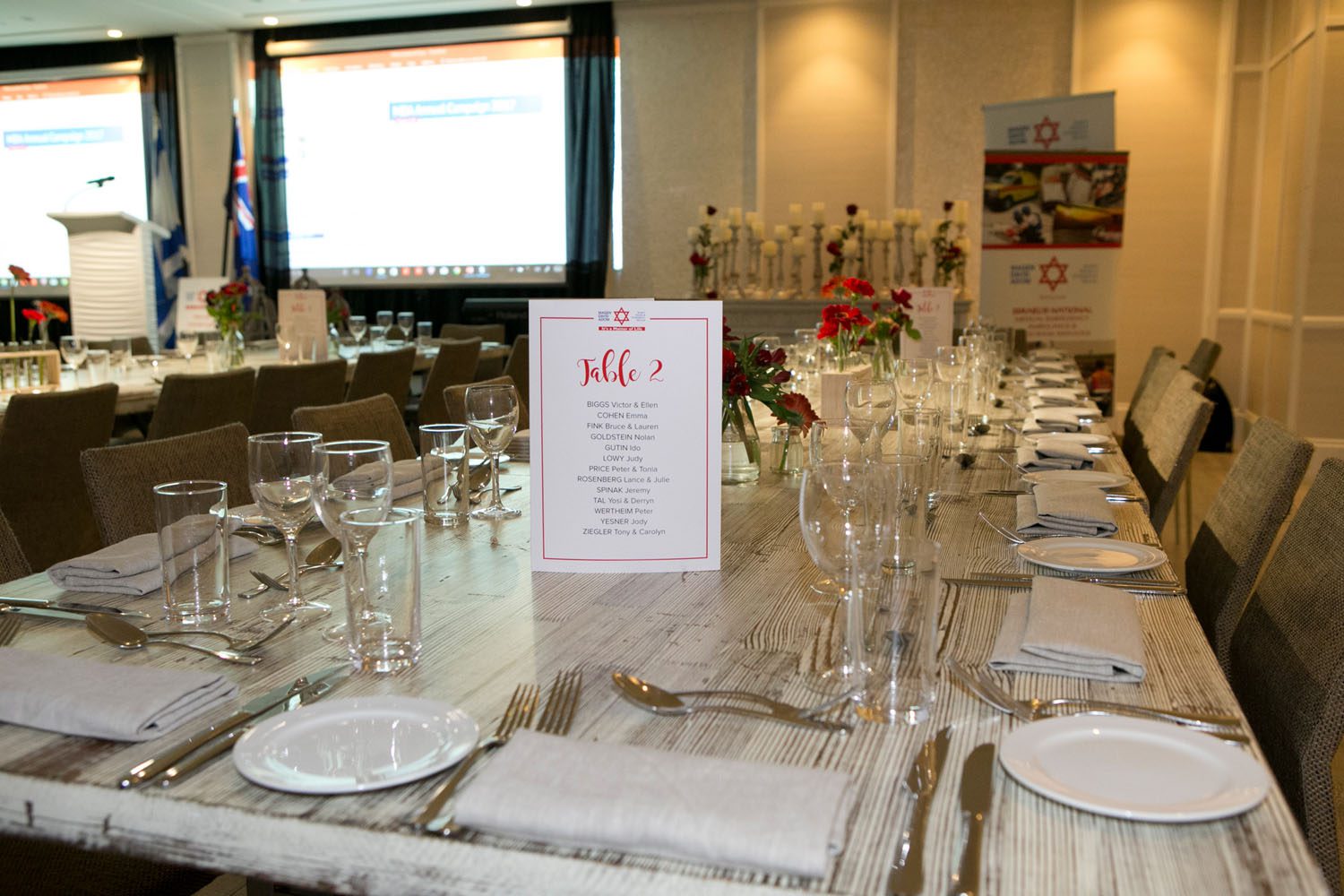 Our annual campaign events have once again received an overwhelming response and for this we are extremely grateful. Over 900 people attended our three events, culminating in our first Young MDA function. This event attracted over 430 young adults, many of whom have had little to no contact with our community.
We sincerely thank our campaign sponsors. Their generosity will allow us to maximise funds distributed to Magen David Adom Israel.
We were honoured that Kay Wilson was able to share her inspiring story of courage and how Magen David Adom and paramedic, Dror Eini, saved her life. It was also a pleasure to host Dave Sharma, former Australian Ambassador to Israel.
Thank you to everyone who has donated to this year's campaign, raising funds to purchase fully equipped 4 wheel drive ambulances. These ambulances will allow paramedics to quickly reach trauma patients and victims of terror in rough terrain and those living in remote communities – Israel's modern day pioneers.
These young families are in desperate need of local emergency services and where every minute counts, faster response times mean only one thing, saving more lives.
If you have not yet donated and would like to make a TAX DEDUCTIBLE donation please click to donate or call the office on (02) 9358 2521
Young MDA
17 August 2017
[masterslider alias="ms-3-7″]
Main Campaign Event
12 August 2017
[masterslider alias="ms-3-1-3″]
President's Dinner
13 August 2017
[masterslider alias="ms-3-8″]