Arutz Sheva/Israel National News — Paramedics with Magen David Adom, Israel's national emergency medical service, will soon not only be listening to the hearts of cardiac patients, but literally seeing them too.
Beginning this summer, MDA will be unveiling ultrasound technology aboard its advanced life support Medevac helicopters and its Mobile Intensive Care Unit ambulances (MICUs).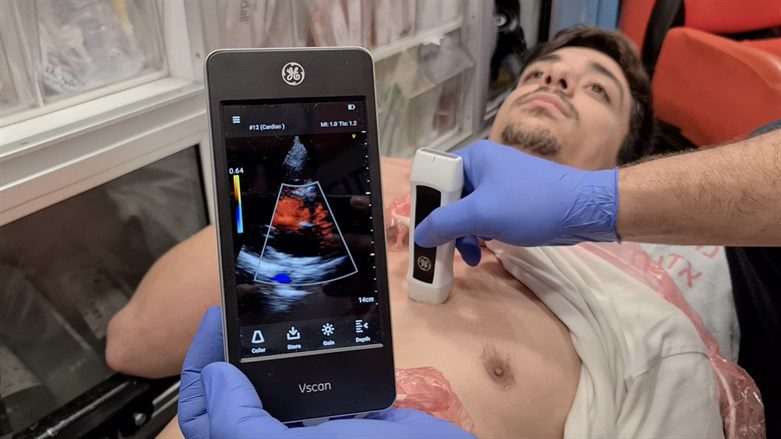 Initially, the ultrasound will be used primarily to view the hearts of patients in suspected cardiac arrest or deep shock, and to help paramedics establish IV lines in patients with hard-to-detect veins, an important consideration when getting potentially lifesaving medications into patients quickly.
"This is yet another step by Magen David Adom to bring technologies previously only available in [hospital] emergency departments or clinical settings into our MICUs," said Dr. Refael Strugo, medical director for MDA.