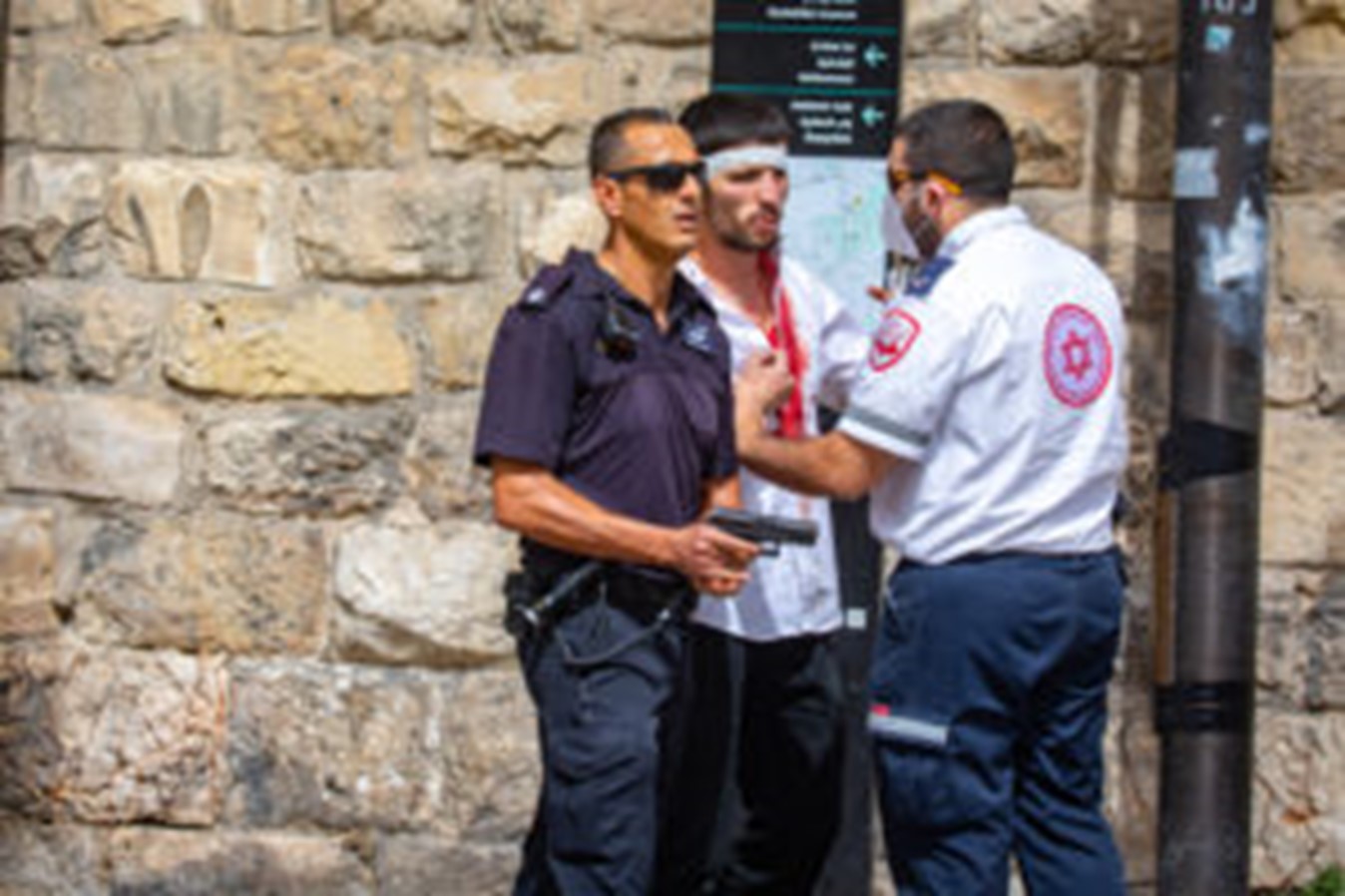 In recent weeks, Israelis breathed a collective sign of relief as the country's world-leading vaccination initiative brought Covid infection rates down and enabled the country to dramatically reduce pandemic restrictions.
However, the return to some semblance of normal life didn't last long. By today, Israeli lives were once again in danger in the form of more than 150 rockets fired by Hamas, incendiary balloons that were floated into Israel and lit farmland and brush ablaze, and riots that broke out from East Jerusalem to Jaffa and from Nazareth to Bedouin communities in the South.
In response, Magen David Adom, Israel's paramedic and Red Cross service, activated additional ambulance teams, put its personnel on high alert, and overcame rockets and rioters to tend to the wounded and evacuate them to the hospital. Among the casualties was a man injured near Sderot when his car was hit by a guided anti-tank missile, people hit with glass from rocket fire or suffering from shock, and people struck by stones amid the riots. In all about 25 required evacuation to hospitals, including a 7-month-old who sustained minor head injuries after stones crashed through the windows of the car in which she was riding.
Also among those requiring a trip to the ER was a Magen David Adom EMT, who was injured when his ambulance was hit with stones, one of two MDA ambulances damaged in riots. He was initially tended to by members of his ambulance team before being evacuated to Soroka Medical Center in Be'er Sheva with mild injuries. Video footage showed the ambulance's shattered side window and the floor and captains chair in the patient compartment of the vehicle covered in blood.
Magen David Adom paramedics and EMTs, who only months ago were wearing PPE coveralls to protect against Covid infection, and now wearing helmets and their flak jackets to protect themselves against rocket shrapnel.
Among the communities targeted by rockets were cities in the south, including Sderot and Ashkelon, which are frequently targeted by Hamas and other terrorist groups based in Gaza. However, for the first time in years, the Jerusalem area was also targeted, with rockets fired at Abu Ghosh and Mevasseret Zion, where one house was damaged by rocket shrapnel.
As a precautionary measure, MDA has provided an additional 532 additional units of blood to hospitals in Jerusalem and in the South.
"The men and women of Magen David Adom are prepared for whatever trials the country may face in the coming days and are ready to render treatment to the injured even amid the challenging conditions of ceaseless rocket attacks," said Eli Bin, director-general of Magen David Adom. "We train for virtually every scenario and most of our teams have had ample experience working during these types of conflicts.
"They're going to do what they do every day — save lives," he said.