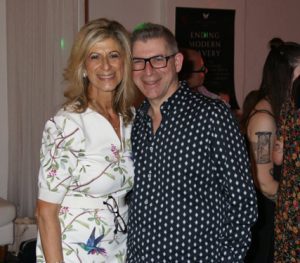 Have you considered asking your guests to make a donation in lieu of gifts?
Today, many of us may have just about everything we need, so why not consider giving a gift that will really make a difference. A simple gesture of a gift donation to Magen David Adom will help save every day in Israel.
Donations in lieu of gifts are a memorable way to celebrate your special simcha, whether it's a birthday, wedding anniversary, Bnei Mitzvot or chagim.
Just recently, Carolyn Ziegler, the wife of MDA President, Tony Ziegler, requested that guest donate to Magen David Adom. This simple gesture raised almost $5000, which will go directly to assisting us with the purchase of emergency vehicles and other lifesaving equipment.
MDA will provide you with everything you need to make it simple, including your own customised web page with your personal message and a donation link to send directly to your guests.
Helping to save lives could not be any easier.
For more information please contact Rivkah Lazarus on (02) 9358 2521 or events@magendavidadom.org.au.