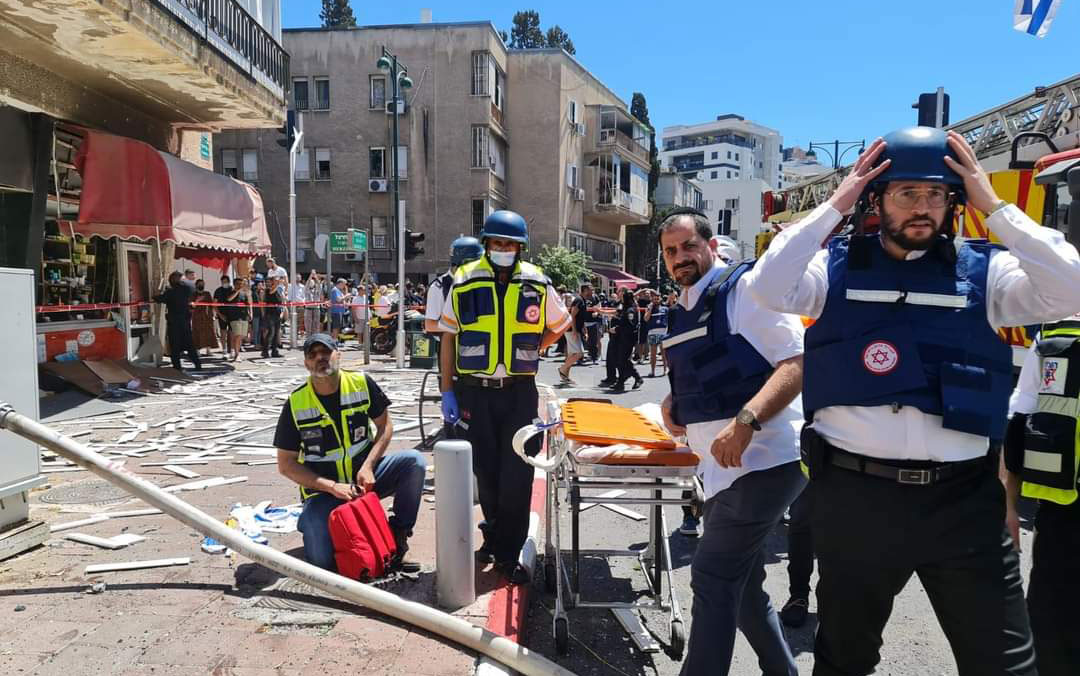 During May 2021 Israel was under attack and MDA was once again on the frontline. MDA teams were stretched saving lives under threat from missiles or riots.
Australian Friends of Magen David Adom immediately called for an emergency appeal which was wholeheartedly supported by our many members and friends. We thank you for your response and generosity.
Throughout the whole period, MDA blood services teams faced two challenges: maintaining MDA's blood supply and supplying it to hospitals and securing the treatment facilities for the blood units and components. Laboratories which prepared blood components and blood classification had to be moved to the safety of secure shelters to ensure availability of blood supplies to hospitals and the IDF. During the fighting, MDA Blood Services provided about 700 units of blood and components, in addition to daily requirements.
MDA teams and vehicles from all regions were mobilised meaning that many of the MDA teams left their families behind, in shelters, so they could go out to save lives. Leaving their families, at this time required great emotional strength but they were driven to fulfil their mission to care for the injured often while in the line of fire themselves.
At one point, during tensions and riots in mixed Arab-Jewish towns, teams treated and evacuated victims while having rocks and heavy objects hurled at them, damaging ambulances and smashing windscreens.
The "Guardians of the Walls" in numbers
11 days

of fighting

4,500 missiles

were fired towards Israel

374 MDA lifesaving vehicles

were deployed

12 people

were killed

600 injured

were treated by MDA

257 people

suffered from stress symptoms and were treated by MDA

7,030 "Red Alert" sirens

were heard

Ashdod

and

Ashkelon

were the cities where mostly missiles were concentrated, about 400 alerts were sounded in each of them
12 Ambulances and

1 Medicycle

were damaged as a result of stones thrown during the riots in mixed cities